Why Choose Hanger Clinic
At Hanger Clinic, we care for our patients like family, working together to deliver the best possible orthotic and prosthetic outcomes through compassionate, expert care and customized solutions from our initial consultation through lifelong care. We create customized solutions for people of all ages—including state-of-the-art prostheses, braces, cranial helmets, and other devices—designed to increase the mobility and function of each person we serve.
Steeped in over 160 years of superior care and service, we have the expertise to take care of your patients no matter when or where they need us.
1M Patients Treated Annually
We have the highest volume of O&P patients of any provider, enabling us to develop and deliver best practices in O&P care.
1,700 Clinical Providers
We employ over 20% of the board-certified O&P clinicians in the U.S.
900 Locations Nationwide
We are the only O&P provider operating a nationwide network of patient care clinics in 48 states and Washington, D.C.
2,500 In-Network Insurance Providers
Our broad provider footprint allows for a healthy diversity of payers.
*numbers are approximate
The Hanger Clinic Difference
Compassionate Care
Our patients' experience with us is our number one priority. Through Net Promoter Score, we regularly assess patient loyalty, our status as a trusted partner, and the quality of our patient relationships to help ensure the highest level of care and service across our 900 locations.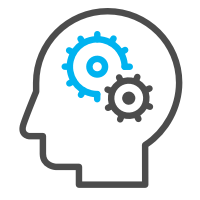 Unmatched Expertise
For nearly 160 years, our team of 1,660 clinicians has treated more orthotic and prosthetic patients than any other provider. Our robust partnerships with more than 2,500 insurance providers allow us to provide more transparent, accessible clinical care while our dedication to research, education, and evidence-based care enables us to set the standard of care for the O&P field.
Patient-Centered Innovation
Committed to providing holistic care, we recognize the success of our patients is influenced by the entire healthcare team, which is why we are dedicated to developing clinical programs and products centered around patient satisfaction and positive outcomes. We not only collect outcomes, we share the data with patients and healthcare partners, so we can work together to ensure our patients reach their individual goals.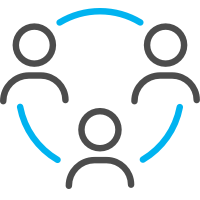 Community Support
Thousands of Hanger Clinic patients across the country are ready to provide support, hope, and encouragement to those who need it. Through an unrivaled peer support network, we create opportunities for patients to connect and engage with each other, whether it's online, in the hospital, at home, or at one of our specialized events.
Our differences make us stronger healthcare providers and better members of our communities. At Hanger Clinic, we are committed to creating a culture of inclusion and empathy.
Learn more about the actions we are taking to help contribute to the dismantling of systemic racism, interrupt bias, and in turn, create a more inclusive profession that will better serve all.
Refer Patients to Hanger Clinic
Our goal is to provide seamless and timely orthotics and prosthetics care from your referral to final delivery.
Latest Updates
Subscribe to stay up-to-date on our latest posts.
View All