2022 Annual Report
Review the progress the Hanger Institute has made to help improve clinical outcomes and provide evidence-based care.
Learn More
Driven by evidence, we empower human potential
Embedded within Clinical & Scientific Affairs at Hanger Clinic, The Hanger Institute for Clinical Research and Education is an assembly of experts and resources dedicated to advancing clinical practice and improving patient outcomes through leading-edge research, evidence-based care, and quality education.
Through strategic collaboration, associates and affiliates of the Hanger Institute accelerate the mission of Hanger Clinic to benefit patients requiring orthotic and prosthetic (O&P) rehabilitation. Our mission is to explore, expand, and facilitate opportunities that advance the science and care in orthotics and prosthetics.
Advisory Board
Composed of external members, the Advisory Board provides the assistance and guidance necessary to maintain research and clinical support while ensuring educational activities are consistent with the mission of the Hanger Institute.
Core Competencies
With collaboration, research, and education at the center of the Hanger Institute, our commitment to science and patient outcomes has never been stronger. Leveraging our expertise as an organization, our foundation is built upon five core competencies:
---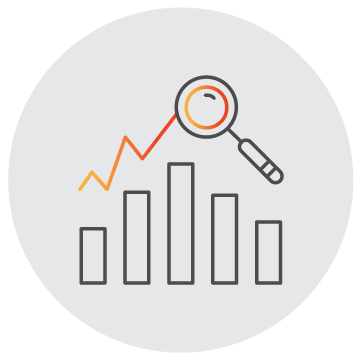 Real-World Data Analytics
Our team studies data that has been collected from everyday patients in the everyday clinic setting by our very own care teams across the nation. With over 75,000 outcomes measures in our database, this rich and robust data drives the care decisions we make every day.
---
Knowledge Translation
On average, it takes 17 years for published clinical research to become common clinical practice, which is too long for our patients to wait to get access to proven care. The Hanger Institute strives to reduce that number by developing evidence-based clinical practice guidelines, education, and outreach programs to help translate knowledge into practice.
---
Implementation Expertise
Translating data and research into everyday practice is a science, with implementation at its core. Our robust team of outcomes developers and clinical education specialists are using proven techniques and tools to not only support our care teams through implementing new outcomes initiatives but also to disseminate that information to patients, medical professionals, and payors.
---
Patient Engagement
Research shows that people actively involved in their healthcare decisions are healthier and more satisfied. At the Hanger Institute, we help orthotic and prosthetic patients play a more active role in their care by creating programs, resources, and education that are guided by research and proven strategies for patient engagement. We collaborate with organizations to build experiences that are rooted in ensuring patients and their caregivers are provided with the tools to help them succeed.
---
Strategic Partnership Alignment
We recognize that we have the greatest impact when we align ourselves with the appropriate academic partners and healthcare organizations in pursuit of the same goal: providing optimal care for our patients. Our strategic partnerships help us continually expand our expertise, so together we can better care for our patients as a team.
---
Latest Updates
Subscribe to stay up-to-date on our latest posts.
View All