The Leading Provider of Orthotic and Prosthetic Care
About Us
Empowering Human Potential
At Hanger Clinic, we care for our patients like family, working together to deliver the best possible orthotic and prosthetic outcomes. With approximately 800 locations across the country, we create customized solutions for people of all ages, including state-of-the-art prostheses, braces, cranial helmets, and other devices designed to increase the mobility and function of each person we serve.
1 Million Patients Treated Annually

800 Locations Nationwide

1,500 Clinical Providers

2,500 In-network Insurance Providers
*Numbers are approximate
Patient Stories
Alex Smith
Going back to how much I've benefited from the progression of medicine and this rehab, certainly for limb injuries and leg injuries — I do feel like I owe on some level to push this to see how far it can go for whoever may come after.
Read His Story ›
Alex Smith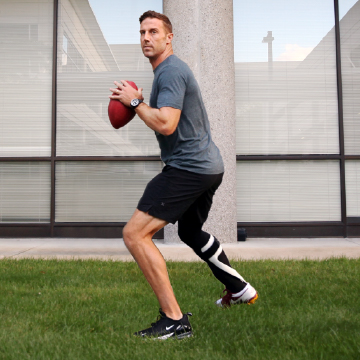 Kim Steele
As a sepsis survivor, I'm thankful to be alive. I'm now a proud quadrilateral prosthetic user and can do anything I set my mind to. From tying my own shoes, cooking, and making my bed, to walking a 5K, driving, and skydiving, I don't take a single moment for granted.
Read Her Story ›
Kim Steele
Billy Parker
My best advice is what my mom always told me as a kid: where there's a will, there's a way. If you want to get to the point where you're doing things on your own, you have to keep doing things, even if you need to take a break, whether for a few minutes or a few days, just keep coming back to it. Stay positive. Stay determined.
Read His Story ›
Billy Parker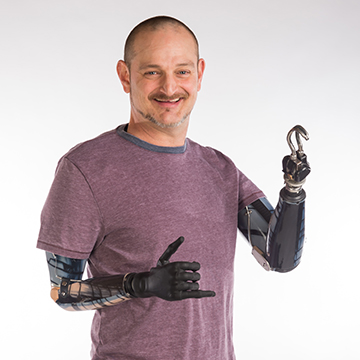 More Stories
Driven by Evidence, We Empower Human Potential
Embedded within Clinical & Scientific Affairs at Hanger Clinic, The Hanger Institute for Clinical Research and Education is an assembly of experts and resources dedicated to advancing clinical practice and improving patient outcomes through leading-edge research, evidence-based care, and quality education.
Learn More