About Hanger Clinic
From the simple to the extraordinary, we help make the impossible possible—one person, one challenge, one step at a time.
At Hanger Clinic, we care for our patients like family, working together to bring about the best possible orthotic and prosthetic outcomes.
With 900 locations across the country, we create customized solutions—including state-of-the-art prostheses, braces, supports, cranial helmets, and other devices—designed to help you live your best life. Our commitment is to listen to you, get to know you as a person, and do everything we can to help you achieve your potential.
More About the Hanger Clinic Patient Experience >
Why Choose Hanger Clinic
The peace of mind you need. The commitment you deserve.
Each of our patients is unique. They come to Hanger Clinic with their own, defined pasts and entrust us with their yet-to-be-determined futures. We hold this immense responsibility sacred, which is why we strive to deliver the best possible orthotic and prosthetic care for each person we serve.
Our national footprint means peace of mind—we are a stable, reliable partner who will be there when and where you need us. Our depth and breadth of clinical talent enables us to deliver specialized techniques, solutions, and programs designed to help you reach your goals and improve your outcomes.
While we pride ourselves on our clinical expertise, it's our community that truly sets us apart. Our commitment to empower, encourage, and connect with one another makes us who we are—a family.
Compassionate Care
Hanger Clinic is a place where you are seen, heard, and valued. Your experience with us is our number one priority, and we have measures in place to ensure we are delivering on this promise. If you travel or move to another city, you will be met with the same dedication to superior care and service at any of our 900 locations nationwide.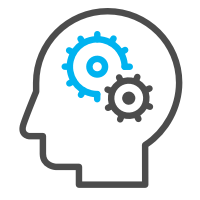 Unmatched Expertise
For 160 years, our team of 1,700 clinicians has treated more orthotic and prosthetic patients than any other provider. With our collective training, expertise, and participation with a broad insurance provider network, you can rest assured you are receiving the best possible care from a provider setting the standard of care for the orthotic and prosthetic field.
Patient-Centered Innovation
We tailor our approach to care based on your personal goals. Using research-based, data-driven clinical techniques and programs, we design customized solutions to help ensure you are comfortable and confident in everyday life.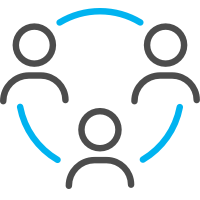 Community Support
Thousands of Hanger Clinic patients across the country have been where you are now. Through specialized events, an unrivaled peer support network, and an active social community, we create opportunities to connect and engage with others who are just like you.
Get in Touch
If you have general questions, want more information about Hanger Clinic services, or would like to schedule a free evaluation, reach out to us today.