Orthoses for the Ankle & Foot
Improper alignment, nerve damage, and neurological conditions may hinder the ability to walk and move around due to instability or improper placement of the foot and ankle. This instability can increase the risk of falls and the risk of further injury to the back, hip, and knees over time.
Foot and ankle braces are a common form of support to address the effects of alignment issues, nerve damage, or a neurological condition by creating stability, improving walking, and helping to keep you mobile. Braces can be simple, such as a rigid structure positioned around the ankle that restricts movement and helps you heal from a sprain. However, more complex conditions, such as a stroke, a traumatic brain injury, a spinal cord injury, multiple sclerosis, and cerebral palsy may require a more customized solution to support weakness or improper alignment in the ankle.
Ankle & Foot Bracing Solutions
There are many different solutions designed to create stability and improve mobility for people with a broad range of conditions. Your orthotist will work with your therapists, doctors, and medical team to select, design, and build the right option to fit your needs.
Ankle Foot Orthoses are designed to provide support and proper joint alignment to the foot and ankle, assist or substitute for muscle weakness, and protect the foot and lower limb
Functional electrical stimulation uses patterns of electrical stimulation to activate nerves and help facilitate movement.
Proper shoes and cushioning inserts, combined with close monitoring of your feet and healthy lifestyle choices, often make up a comprehensive treatment plan to manage foot complications due to diabetes.
Custom shoe orthotics are commonly used to manage foot pain as well as pain in other parts of your body.
Request a Free Evaluation
If you have questions or are ready to talk about your options, schedule a consultation at a clinic near you.
Patient Stories
James Forbes
My clinician could see how much pain when I walked into the office. But by the time I left with my new carbon-fiber AFOs, there was virtually no pain. I am still ecstatic, and sometimes I still can't believe how quickly I saw an improvement.
Read His Story ›
James Forbes
Cater Joseph, Jr.
CP doesn't mean never walking. Many can, many will. Cater is working so hard to achieve this and has come so far with the help of therapy, special equipment, and his AFOs.
Read His Story ›
Cater Joseph, Jr.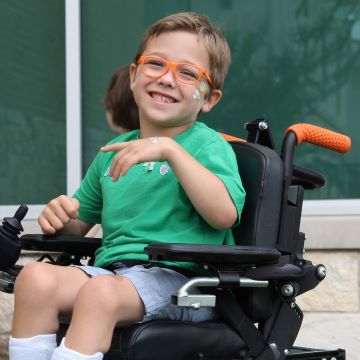 Alex Smith
Going back to how much I've benefited from the progression of medicine and this rehab, certainly for limb injuries and leg injuries — I do feel like I owe on some level to push this to see how far it can go for whoever may come after.
Read His Story ›
Alex Smith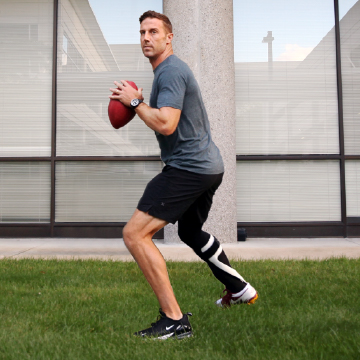 More Stories
Latest Updates
Subscribe to stay up-to-date on our latest posts.
View All