As simple as its bending functionality may seem, the knee is a complex joint intended to provide smooth, aligned movement when you walk or engage in physical activity. Even modest injury to your knee can result in pain and restrict your mobility. Worse, if left untreated, improper movement can create more damage and require more significant treatment.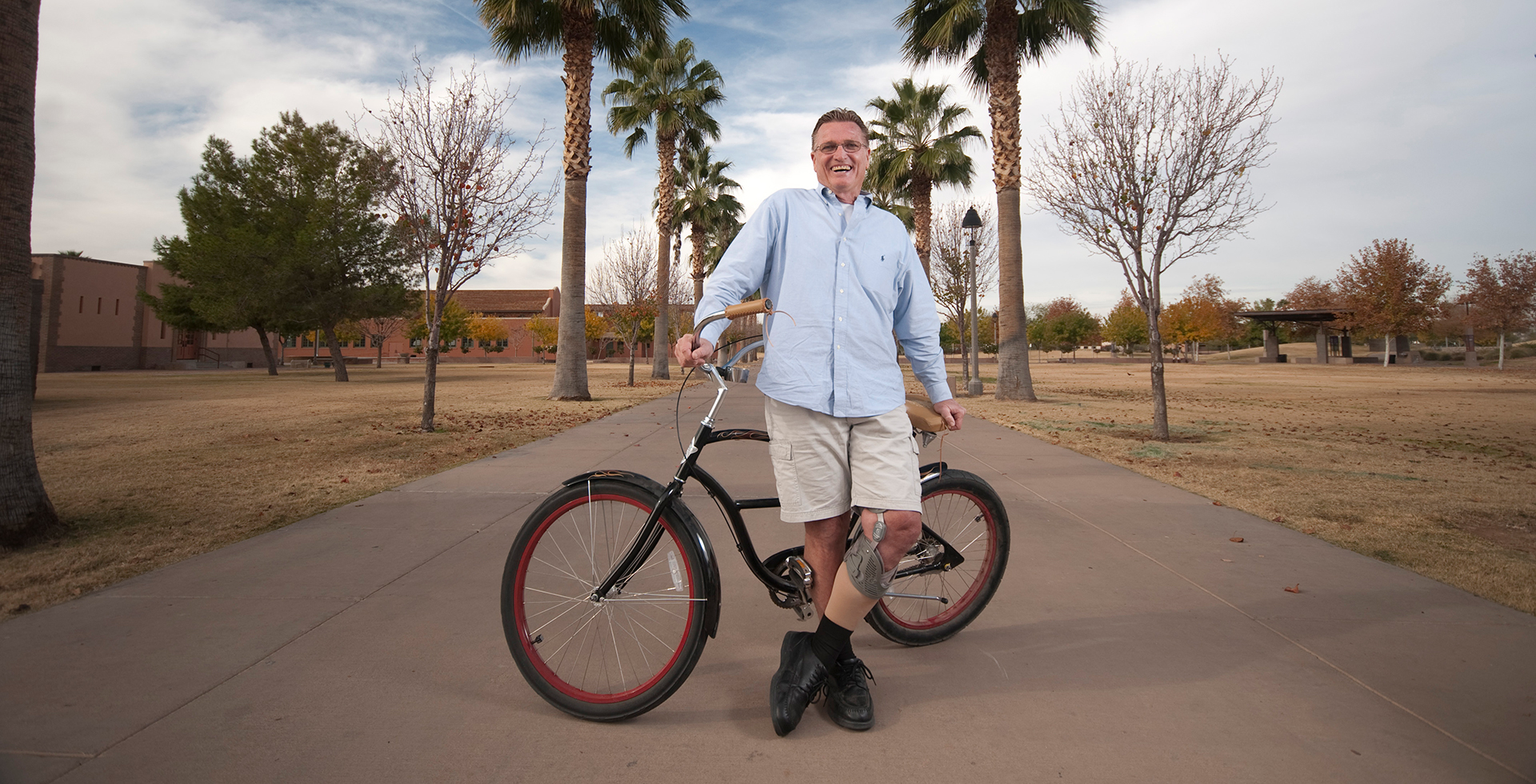 Some of the most common injuries to the knee include:
Osteoarthritis of the Knee – This results from wearing down your knee cartilage over time, causing pain, stiffness, and swelling. Treatment includes pain medications to manage symptoms and bracing to offload weight and pressure away from the areas of worn cartilage. If the damage progresses, surgery may be required.
Torn Meniscus – Twisting of the knee can tear meniscal cartilage, causing pain and stiffness. Treatment can range from applying compression and bracing to allow the tear to heal, to surgical solutions.
Torn or Strained ACL, PCL, and MCL – The Anterior Cruciate Ligament (ACL) is responsible for the stability in your knee. Tears and strains can also occur in the Posterior Cruciate Ligament (PCL) and the Medial Cruciate Ligament (MCL). Bracing can help with stability and healing, but torn ACLs, PCLs, or MCLs may require surgery.  
Knee Bracing Solutions
There are a variety of knee orthoses that can help support, align, stabilize, or immobilize the knee following injury or in the management of chronic knee conditions. Our clinical experts are ready to help find the right solution that meets your needs.
Designed to offload areas of osteoarthritis or aid in the stability of the knee joint secondary to ligament injury, postoperative reconstruction, meniscus damage, and for preventative protection.
Designed to provide support to, and proper joint alignment of, the knee, foot and ankle, assist or substitute for muscle weakness, and protect the foot and lower limb.
Request a Free Evaluation
To find out if a knee brace is right for you, reach out to us today to schedule a free consultation.
Latest Updates
Subscribe to stay up-to-date on our latest posts.
View All