OASIS 1: Retrospective Analysis of Four Different Microprocessor Knee Types
---
Journal
Journal of Rehabilitation and Assistive Technologies Engineering
Read Online
Download Now
Authors
James H. Campbell, PhD1, Phillip M. Stevens, MEd1,2, Shane R. Wurdeman, PhD1,3
Department of Clinical and Scientific Affairs, Hanger Clinic, Austin, TX, USA
School of Medicine, University of Utah, Salt Lake City, UT USA
Department of Biomechanics, University of Nebraska at Omaha, Omaha, NE, USA
Background
Outcomes ASsessment and DISsemination (OASIS) 1 is the first in what is intended to be a series of studies comparing the effectiveness of a variety of orthotic and prosthetic components across different patient groups to ultimately impact and enhance patient outcomes.
Objective
To compare outcomes from four common microprocessor knee models.
Design (n=602)
Patient Inclusion Criteria:
18 years or older
Lower limb amputation
Currently using a prosthesis
Must have received one of the noted MPK models prior to outcomes assessment
Patient Demographics:
68 Rheo users, 178 each/ C-Leg, Orion, and Plié
Among users of the C-leg, Plié, and Rheo, vascular disease/diabetes was most common amputation etiology specified
Plié users comprised the highest percentage of females (31.46%)
Rheo users comprised the highest percentage of employed individuals. (32.35%)
Table 1: Descriptive data for individuals using different microprocessor knees.
---
Results
Mobility
C-Leg users reported the greatest median mobility, however there were no statistical differences between any of the four user groups (H=2.91, p=0.406).
---
Patient Satisfaction
Satisfaction with amputee status, from PEQ, showed C-Leg and Orion users reported highest median satisfaction. No statistical differences between the four groups (H=4.43, p=0.219).
---
Quality of Life
For quality of life, factor level differences were noted between the four knee categories (H=10.15, p=0.0170). Post-hoc analysis revealed significant C-Leg users reported greater quality of life versus Plié (p=0.010).
---
Injurious Falls
419 MPK users analyzed – the lowest percentage of individuals to report an injurious fall for which the individual sought medical attention were the C-Leg and Orion users.
---
Outcomes with Aging
There was a consistent pattern of modest declines in mobility with aging across all MPKs.
Conclusion
Overall, there was a high degree of parity among the four different microprocessor knees.
There were no differences in mobility or satisfaction. C-Leg users reported a slightly greater quality of life compared to Plié.
When examining injurious falls, while there were no statistical differences in injurious fall rates over the prior 6 month period between the 4 MPKs, the difference reached a level of significance for C-Leg and Orion (reduced falls) when compared to injurious fall rates for patients with amputation due to diabetes or vascular disease using non-microprocessor knees.
The current study carries the advantage of being completed and disseminated absent of potential bias due to manufacturer funding or publication. This allows rehabilitation specialists to care for patients with confidence when selecting various manufacturer components.
Watch the Webinar Recording
On-Demand Credit Available
Watch the recording, then submit your credit request.
Authors from Hanger Clinic
James Campbell, PhD
SVP and Chief Clinical Officer, Hanger Clinic
Dr. Campbell has 40 years of experience in the orthotics and prosthetics profession with distinction in leadership and research. He serves as Hanger's Chief Clinical Officer.
---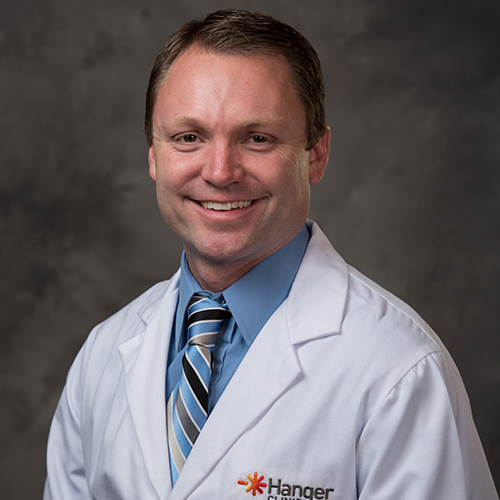 Phil Stevens, MEd, CPO/FAAOP
Director, Clinical & Scientific Affairs, Hanger Clinic
Mr. Stevens develops evidence-based clinical programs for Hanger Clinic, designed to help patients improve their orthotic and prosthetic outcomes.
---
Shane Wurdeman, PhD, CP, FAAOP (D)
Director, Clinical Research, Hanger Clinic
Dr. Wurdeman has published numerous studies in peer-reviewed journals. In addition to his research work, he continues to manage a patient case load with Hanger Clinic.
---
Latest Updates
Subscribe to stay up-to-date on our latest posts.
View All