Amputee Coalition National Conference 2023
Date and Time
August 2 – 5, 2023
All Day
Location
Renaissance Orlando at SeaWorld®
6677 Sea Harbor Dr
Orlando, FL 32821
About the Event
This year's conference theme, "Elevate Together Towards Tomorrow," will highlight ways to build what's next for the limb loss and limb difference community to ensure a world where our community thrives.
Join us in Orlando
Registration for the 2023 Amputee Coalition conference will close on August 5, 2023.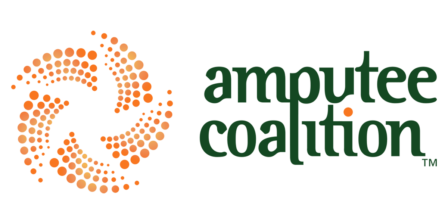 Visit Our Booth
Join us at our booth each day for activities and opportunities to connect with our knowledgeable patient ambassadors and clinical experts.
---
Meet Our Experts
Hanger Clinic is proud to bring some of the best talent to speak at the event. We hope you will attend our sessions, and connect and engage with the team.
Leslie Green, MA, MA, MA, MA, MSW, Ed.S
Director of Patient Advocacy & Education
Leslie is an educator, former social worker, amputee patient, peer mentor, and advocate.
Kevin Carroll, MS, CP, FAAOP(D)
Vice President of Lower Extremity Prosthetics
Kevin is a practicing prosthetist, visionary researcher, and skilled educator.
Cameron Clapp
Patient Programs Coordinator
Cameron is a peer mentor in addition to Patient Programs Coordinator. His mission is to empower other amputees.
Megan Sech, MPO, CPO
Certified Prosthetist / Orthotist
Megan is an ABC-certified prosthetist/orthotist, for Hanger Clinic in Orlando, Florida.
Shima Nixon, MSPO, CTRS
Hanger Clinic Resident
Shima lost both of her legs in 2013. She has used her personal experience to motivate other people to live a life with no limits
Jena Baxter
Director of Talent Acquisition, Hanger, Inc.
Jena has over 25 years of recruiting experience within the Healthcare, IT, and Engineering industries.
Amanda Flores Bordoy
National Patient Champion, Team Hanger Clinic
A quadruple amputee, Amanda successfully uses myoeletric prosthetic arms and microprocessor knee prosthetic devices full- time and uses her story to inspire others.
Yvonne Llanes
National Patient Champion, Team Hanger Clinic
After losing both legs in a tragic accident, Yvonne decided to rise and now serves as an inspirational speaker, peer mentor, and patient ambassador.
---
Attend Our Sessions
We are participating in several different sessions on a variety of topics throughout the event! Check the Program Listing for more information.
Tuesday, August 1
1:00 p.m. – 5:00 p.m.


For Healthcare Professionals Only:

Pathway to Well-Being for Patients with Limb Loss
Wednesday, August 2
9:00 a.m. – 10:45 a.m.
Bilateral Above-Knee Roundtable
Yvonne Llanes
Thursday, August 3
8:00 a.m. – 8:45 a.m.
Learning the Language of Limb Loss
Megan Sech, MPO, CPO and Sarah Wrigley (Patient Representative)
1:00 p.m. – 2:30 p.m.
Elevate Diversity, Equity and Inclusion in Limb Loss and Limb Difference
Shima Nixon, MSPO, CTRS (panelist)
Friday, August 4
8:00 a.m. – 8:45 a.m.
Finding a Career for YOU: Resources & tips to land the perfect job!
Jena Baxter
10:00 a.m. – 10:15 a.m.
Community Pop-Up: A Thriving Career Path for Individuals with Limb Loss
Shima Nixon, MSPO, CTRS
Saturday, August 5
---