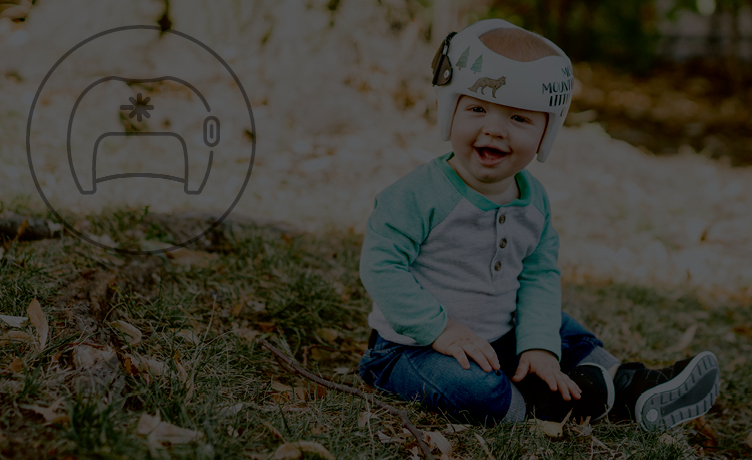 Treatment
Cranial helmets are designed to round out the shape of your baby's head.
Find a Specialist
Whether your baby needs some extra tummy time, repositioning, or helmet therapy, there is a lot that can be done to correct the asymmetry.
---
Early Intervention
Tummy time and repositioning are two important interventions that may help. Tummy time includes any activity where your baby's head is not flat against a surface, encouraging head and neck control and relieving pressure. Re​positioning is a focused effort to change the placement of your child's head to reduce the risk of flat spots. For example, laying your baby's head on the left side at bedtime tonight and on the right side tomorrow.
Helmet Therapy
Since 85 percent of head development occurs in the first year of life, early orthotic intervention can successfully round out the shape of your baby's head by making the most of what he or she is doing best: growing.
A cranial remolding orthosis, also known as a cranial helmet or cranial band, gently prevents excessive growth in the direction that is most prominent, while leaving open spaces for the flattened areas of your baby's head to grow, forming a rounder, more even/symmetric shape.
The optimal age for beginning helmet therapy is between 4 and 6 months. While treatment can take place in children up to 18 months, it's important to understand that the level of successful correction may be compromised.
Treating Your Baby at Hanger Clinic
Specialists in Hanger Clinic's network of Cranial Asymmetry Remolding Experts, known as the CARE Network, are leading orthotists who have experience treating a full spectrum of musculoskeletal conditions. They will apply their deep, holistic understanding of pediatric anatomy and take into account natural developmental milestones when treating your baby.
Our Approach to Care
We embrace transparent, evidence-based care utilizing clinically-appropriate technology designed to fit each baby's unique needs and help them achieve the best possible outcomes.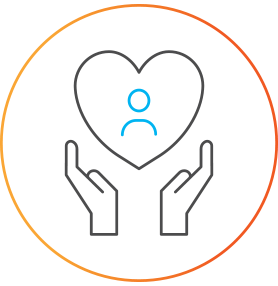 High Standard of Care
We follow a set of validated, research-based Clinical Practice Guidelines, so you can rest assured your child is benefitting from the best possible clinical techniques that are backed by science.1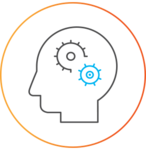 Clinical Experience
In consultation with referring physicians, our specialists follow a defined treatment algorithm that informs our recommendation on whether a family should move forward with treatment.1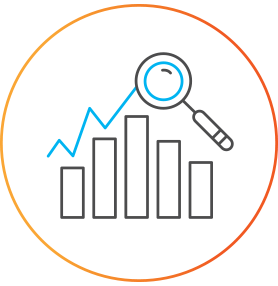 Commitment to Outcomes
Our clinicians are committed to collecting outcome measurements throughout your baby's course of care, allowing you and the broader healthcare team to track improvements and monitor progress.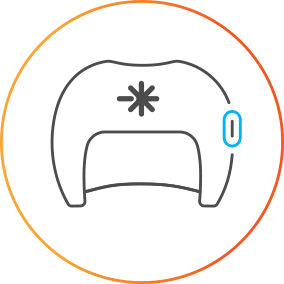 Advanced, Patient-Centered Technologies
As an early adopter of 3-D scanning technologies, we have embraced numerous techniques and systems that help us create a more precise fit. Utilizing FDA-regulated cranial band designs based on patient and physician needs, our cranial helmets are designed to grow with each child, so most baby's will only need one device for their treatment.
Insurance Coverage for Cranial Helmets
Cranial bands are a covered benefit under many insurance plans. Hanger Clinic is in-network with more than 2,500 insurance providers, helping you get the highest coverage possible under your plan. If we are not in-network with your provider, we are still happy to provide your baby with a cranial helmet, but you may be responsible for a larger percentage of the cost, subject to the out-of-network rate set by your insurance plan.
Once you provide us with your insurance information, our experienced office staff will verify your benefits with your insurance carrier to determine the amount of coverage available. If needed, our staff will also obtain prior authorization from your insurance company. Our office staff will then provide you with an estimate of your portion of the costs prior to helmet therapy being provided.
Please note–a prescription is required.
---
1. Lin RS, Stevens PM, Wininger M, Castiglione CL. Orthotic Management of Deformational Plagiocephaly: Consensus Clinical Standards of Care. The Cleft Palate-Craniofacial Journal. 2016;53(4):394-403. doi:10.1597/15-007
Request a Free Evaluation
With over 200 board-certified orthotists at more than 260 locations nationwide, the highly-specialized CARE Network helps ensure patients and families receive access to unparalleled care and expertise.
#HangerCranialCare on Instagram
For more posts like this, follow us.