Below-knee (BK) limb loss (also called transtibial amputation) refers to amputation or absence of the leg below the knee. When undergoing this level of amputation, it's important to know your options and to remember that it is possible to return to an independent lifestyle.
As you begin your amputation journey, you will work with a prosthetist who is trained in the design, fabrication, and fitting of artificial limbs (prostheses) below-the-knee. It is important to talk to your prosthetist about your goals, expectations, and concerns, so he or she can address your specific needs. If possible, you should try to meet with him or her prior to surgery, so you can be prepared for the road ahead. Your prosthetist will work closely with your physician and rehabilitation team to monitor your health and help ensure you are meeting your expected milestones.
Here is an overview of what to expect during your below-knee limb loss care journey.
Post-Op Limb Care
Your doctor may prescribe a shrinker to help shape your residual limb and/or an AmpuShield® to protect your leg from injury and aid in the recovery process.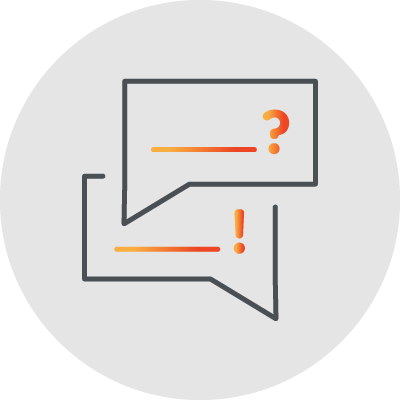 First Prosthetist Meeting
Your prosthetist will get to know you and ask about your daily activities. He or she will listen to your goals and then apply their clinical expertise to design the right prosthesis, customized to your specific needs.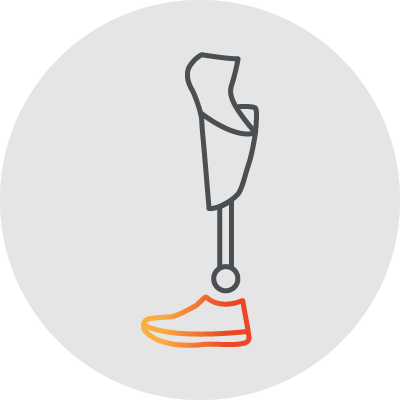 Initial Prosthesis
When your residual limb is sufficiently healed, you will be measured and fit with a prosthesis. The prosthesis you take home will be custom-made using materials tailored to your needs. Your prosthetist will teach you how to put on and care for your prosthesis and supplies.

Physical Therapy
Your physician, prosthetist and/or physical therapist will help you learn how to use your prosthesis in your daily activities. Once you are comfortable with basic skills, you may be able to resume more advanced physical activities such as walking up and down stairs, driving, and participating in sports or other hobbies.

Follow-Up Care
As your limb changes, your prosthetist will continue to make adjustments to your prosthesis, including periodic replacements when necessary. It is important to follow up with your prosthetist at least every six months to address any issues, especially as your residual limb is changing in size.

Creating Your Custom Below-Knee Prosthesis
A below-knee prosthesis (also called a transtibial prosthesis) will typically consist of a custom-made socket, a pylon, a foot, and some means of suspending the prosthesis to the body. Your prosthetist will create an individualized socket specific to your limb and will choose the most appropriate componentry to fit your lifestyle and needs.
Initial Prosthesis
The shape and size of your limb will change a great deal during the first six months after an amputation. Your prosthetist will help you manage these initial changes by teaching you when to wear additional layers of socks over your limb to keep the socket from becoming too loose, or by adding padding to the socket itself to tighten its fit. If the socket gets too loose even with these changes, it may be necessary to fabricate a new socket.
In many instances, the pylon of this initial prosthesis does not have a cosmetic covering, making it easier for the prosthetist to make changes to the socket or adjustments in the alignment.
Gait training, or learning to walk with your prosthesis, will begin with this initial prosthesis. When the volume of your residual limb stops shrinking and you have reached a steady level of activity, it may be time to move to a definitive prosthesis.
Definitive Prosthesis
Using similar techniques, your initial prosthesis will be replaced with a more definitive device. While some people prefer the look of their prosthesis without a cosmetic cover, others may wish to seek a cosmetic cover at this time. Creating a definitive prosthesis and improving its fit may require several visits and can take a few weeks to complete, in order to help ensure you can use your prosthesis comfortably and successfully.
Depending on daily use and your activity level, a prosthesis can last anywhere from two to five years. With children, prostheses need to be replaced more frequently. It is important to remember that a prosthesis is a mechanical device that sometimes needs repairs and adjustments. Sometimes, single components can be repaired or replaced rather than creating an entirely new prosthesis.
Significant changes in weight can require adjustments to the socket or other parts of the prosthesis.
Request a Free Evaluation
If you have questions or are ready to talk about prosthetic options, schedule a consultation at a clinic near you.
Latest Updates
Subscribe to stay up-to-date on our latest posts.
View All